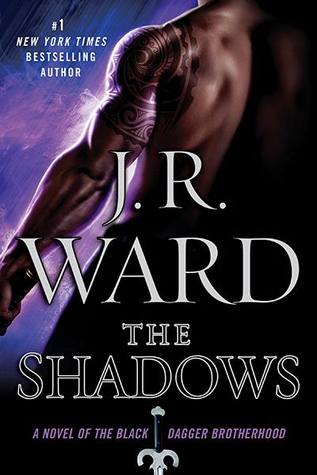 The Shadows (Black Dagger Brotherhood #13) by J.R. Ward
4/7/15
Blurb
Two brothers bound by more than blood fight to change a brutal destiny in the heart-wrenching new novel of the Black Dagger Brotherhood by #1 New York Times bestselling author J. R. Ward.
Trez "Latimer" doesn't really exist. And not just because the identity was created so that a Shadow could function in the underbelly of the human world. Sold by his parents to the Queen of the S'Hsibe as a child, Trez escaped the Territory and has been a pimp and an enforcer in Caldwell, NY for years- all the while on the run from a destiny of sexual servitude. He's never had anyone he could totally rely on... except for his brother, iAm.
iAm's sole goal has always been to keep his brother from self-destructing- and he knows he's failed. It's not until the Chosen Serena enters Trez's life that the male begins to turn things around... but by then it's too late. The pledge to mate the Queen's daughter comes due and there is nowhere to run, nowhere to hide, and no negotiating.
Trapped between his heart and a fate he never volunteered for, Trez must decide whether to endanger himself and others- or forever leave behind the female he's in love with. But then an unimaginable tragedy strikes and changes everything. Staring out over an emotional abyss, Trez must find a reason to go on or risk losing himself and his soul forever. And iAm, in the name of brotherly love, is faced with making the ultimate sacrifice...
Add The Shadows on Goodreads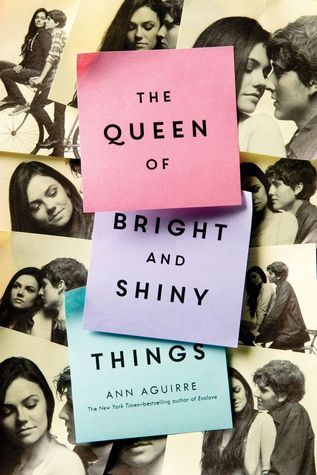 The Queen of Bright and Shiny Things by Ann Aguirre
4/7/15
Blurb
Sage Czinski is trying really hard to be perfect. If she manages it, people won't peer beyond the surface, or ask hard questions about her past. She's learned to substitute causes for relationships, and it's working just fine… until Shane Cavendish strolls into her math class. He's a little antisocial, a lot beautiful, and everything she never knew she always wanted.
Shane Cavendish just wants to be left alone to play guitar and work on his music. He's got heartbreak and loneliness in his rearview mirror, and this new school represents his last chance. He doesn't expect to be happy; he only wants to graduate and move on. He never counted on a girl like Sage.
But love doesn't mend all broken things, and sometimes life has to fall apart before it can be put back together again…
Add The Queen of Bright & Shiny Things on Goodreads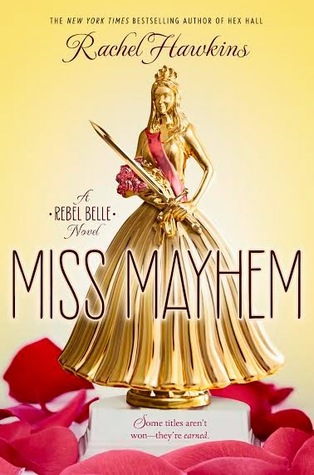 Miss Mayhem (Rebel Belle #2) by Author
4/7/15
Blurb
Life is
almost
back to normal for Harper Price. The Ephors have been silent after their deadly attack at Cotillion months ago, and best friend Bee has returned after a mysterious disappearance. Now Harper can return her focus to the important things in life: school, canoodling with David, her nemesis-turned-ward-slash-boyfie, and even competing in the Miss Pine Grove pageant.
Unfortunately, supernatural chores are never done. The Ephors have decided they'd rather train David than kill him. The catch: Harper has to come along for the ride, but she can't stay David's Paladin unless she undergoes an ancient trial that will either kill her . . . or connect her to David for life.
Add Miss Mayhem on Goodreads
The Wondrous and the Wicked (The Dispossessed #3) by Page Morgan
7/14/15
Blurb
For fans of Lauren Kate's Fallen series comes the exciting conclusion to the trilogy that includes
The Beautiful and the Cursed
and
The Lovely and the Lost
. The Waverly sisters must save themselves before all is lost.
Since the Waverlys arrived in Paris, the streets have grown more fearsome by the day. As Ingrid learns to master her lectrux gift, she must watch Axia's power grow strong enough to extend beyond her Underneath hive. By all indications, the fallen angel's Harvest is near-and the timing couldn't be worse.
Targeted by vengeful gargoyles, Gabby has been exiled to London for her own protection. Meanwhile, the gargoyle castes are in disarray, divided between those who want Luc to lead them and those who resent him and his fondness for humans. The Alliance is crumbling from the inside as well, its members turning against one another, and possibly against the Waverlys, too.
Axia has promised that the world will burn. And now, unable to trust the Alliance, separated from Luc, Gabby, and her twin, Grayson, Ingrid is left to face the demon uprising alone.
Add The Wondrous & the Wicked on Goodreads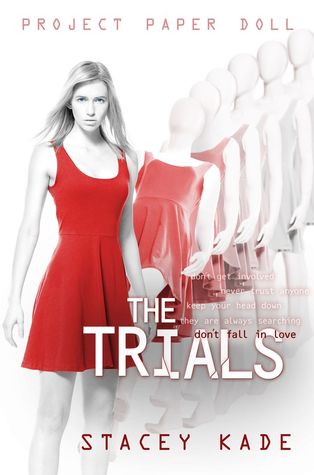 The Trials (Project Paper Doll #3) by Stacey Kade
4/21/15
Blurb
After being on the run, Ariane Tucker finds herself back where she started—under the cruel control of Dr. Jacobs, head of the research facility that created her. Now she must participate in the upcoming trials; a deadly competition pitting her against other alien hybrids, each representing a rival corporation.
But Ariane is no one's weapon. She is prepared to die if it means taking down those involved in Project Paper Doll. They destroyed all that she holds dear, including Zane Bradshaw, the one person she trusted and cared for the most—the person she was forced to leave behind, bleeding and alone.
As her plan takes shape Ariane will need to depend on, now more than ever, the other side of her heritage—the cold, calculated instincts born from her alien DNA. With Zane gone she has nothing left to lose.
With heart-pounding action, and plenty of surprises, the gripping conclusion to Stacey Kade's Project Paper Doll series delivers a powerful finish that will keep fans hooked to the very end.
Add The Trials on Goodreads
The Replaced (The Taking #2) by Kimberly Derting
4/28/15
Blurb
Romantic and action-packed,
The Replaced
is the gripping second installment in the Taking trilogy.
Kyra hasn't been the same since she returned from her mysterious five-year disappearance. Now, on the run from the NSA, Kyra is forced to hide out with others who, like her, have been Returned. Yet she is determined to find Tyler, the boy she loves who was also abducted—all because of her. When her group intercepts a message that Tyler might still be alive but is in the hands of a shadowy government organization that experiments on the Returned, Kyra knows it's a risk to go after him. What if it's a trap? And worse, what if the returned Tyler isn't the same boy she lost?
Perfect for fans of
The Fifth Wave
and the Body Finder series,
The Replaced
is both chilling and explosive, with creepy, otherworldly elements and twisty, psychological thrills that will have you questioning what exactly it means to be human.
Add The Replaced on Goodreads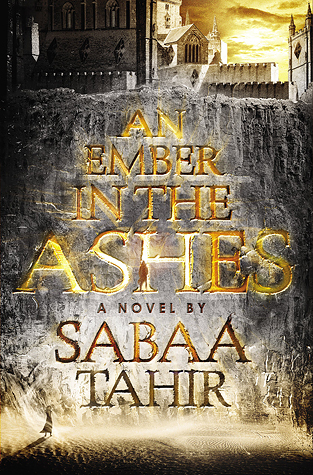 An Ember in the Ashes by Sabaa Tahir
4/28/15
Blurb
Set in a terrifyingly brutal Rome-like world, An Ember in the Ashes is an epic fantasy debut about an orphan fighting for her family and a soldier fighting for his freedom. It's a story that's literally burning to be told.
LAIA is a Scholar living under the iron-fisted rule of the Martial Empire. When her brother is arrested for treason, Laia goes undercover as a slave at the empire's greatest military academy in exchange for assistance from rebel Scholars who claim that they will help to save her brother from execution.
ELIAS is the academy's finest soldier—and secretly, its most unwilling. Elias is considering deserting the military, but before he can, he's ordered to participate in a ruthless contest to choose the next Martial emperor.
When Laia and Elias's paths cross at the academy, they find that their destinies are more intertwined than either could have imagined and that their choices will change the future of the empire itself.
Add it on Goodreads