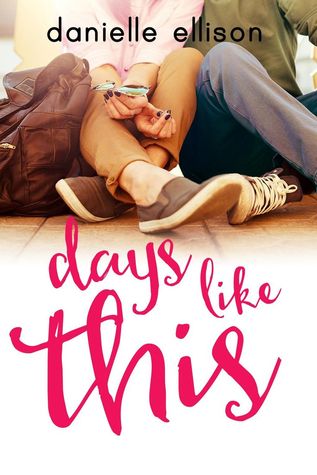 Days Like This by Danielle Ellison
6/2/15
Blurb
Sometimes the only thing standing between fear and hope is you.
Almost a year ago, nineteen-year-old Cassie Harlen had a lot to deal with. A stack of college acceptance letters waiting for answers, a proposal from the boy next door, and a mother whose most recent bipolar episode left Cassie hurt and confused. Tired of cleaning up the messes caused by her mother's disorder, of resenting her mother for not being there, and scared of being trapped by an inevitable future—which included marrying Graham Tucker—Cassie did the only thing she could think of to keep from ending up like her mother: she left.
Graham never knew why Cassie walked away. He woke up one morning and she was gone—along with the life that he'd created around her. After eleven months, Graham has a new plan for his future. One that doesn't involve Cassie Harlen.
When Cassie's mom nearly burns down her house, Cassie's forced to return home. Back to a mother she's tried to ignore and the guy she's been unable to forget. Graham doesn't know how he's going to spend the whole summer living next door to the person who broke his heart without letting those old feelings push through to the surface.
Neither does Cassie.
Add it on Goodreads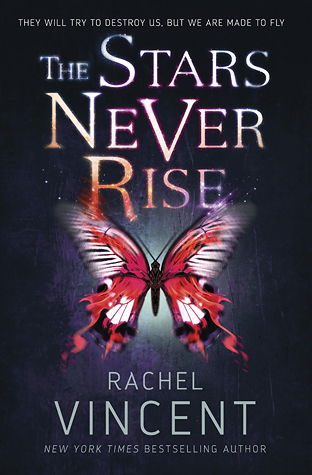 The Stars Never Rise by Rachel Vincent
6/9/15
Blurb
Sixteen-year-old Nina Kane should be worrying about her immortal soul, but she's too busy trying to actually survive. Her town's population has been decimated by soul-consuming demons, and souls are in short supply. Watching over her younger sister, Mellie, and scraping together food and money are all that matters. The two of them are a family. They gave up on their deadbeat mom a long time ago.
When Nina discovers that Mellie is keeping a secret that threatens their very existence, she'll do anything to protect her. Because in New Temperance, sins are prosecuted as crimes by the brutal Church and its army of black-robed exorcists. And Mellie's sin has put her in serious trouble.
To keep them both alive, Nina will need to trust Finn, a fugitive with deep green eyes who has already saved her life once and who might just be an exorcist. But what kind of exorcist wears a hoodie?
Wanted by the Church and hunted by dark forces, Nina knows she can't survive on her own. She needs Finn and his group of rogue friends just as much as they need her.
Add it on Goodreads
Alive by Chandler Blake
6/9/15
Blurb
Stella Cross's heart is poisoned.
After years on the transplant waiting list, she's running out of hope that she'll ever see her eighteenth birthday. Then, miraculously, Stella receives the transplant she needs to survive.
Determined to embrace everything she came so close to losing, Stella throws herself into her new life. But her recovery is marred by strange side effects: Nightmares. Hallucinations. A recurring pain that flares every day at the exact same moment. Then Stella meets Levi Zin, the new boy on everyone's radar at her Seattle prep school. Stella has never felt more drawn to anyone in her life, and soon she and Levi are inseparable.
Stella is convinced that Levi is her soul mate. Why else would she literally ache for him when they are apart?
After all, the heart never lies...does it?
Add it on Goodreads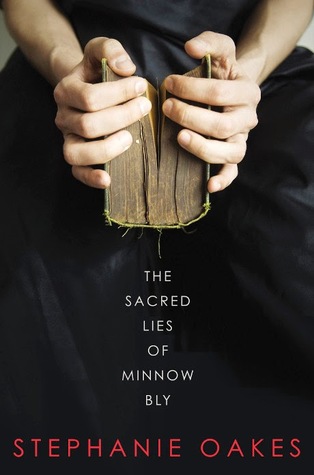 The Sacred Lies of Minnow Bly by Stephanie Oakes
6/9/15
Blurb
With a harrowing poetic voice, this contemporary page-turner is perfect for fans of Laurie Halse Anderson's Speak, Julie Berry's All The Truth That's in Me, and the works of Ellen Hopkins.
The Kevinian cult has taken everything from seventeen-year-old Minnow: twelve years of her life, her family, her ability to trust.
And when she rebelled, they took away her hands, too.
Now their Prophet has been murdered and their camp set aflame, and it's clear that Minnow knows something—but she's not talking. As she languishes in juvenile detention, she struggles to un-learn everything she has been taught to believe, adjusting to a life behind bars and recounting the events that led up to her incarceration. But when an FBI detective approaches her about making a deal, Minnow sees she can have the freedom she always dreamed of—if she's willing to part with the terrible secrets of her past.
The Sacred Lies of Minnow Bly is a hard-hitting and hopeful story about the dangers of blind faith—and the power of having faith in oneself.
Add it on Goodreads
Scorched by J. Lynn
6/16/15
Blurb
Sometimes life leaves a mark…
Most days, Andrea doesn't know whether she wants to kiss Tanner or punch him in the gut. He is seriously hot, with legit bedroom eyes and that firefighter body of his, but he's a major player, and they can't get along for more than a handful of minutes. Until now.
Tanner knows he and Andrea have had an epic love/hate relationship for as long as he can remember, but he wants more love than hate from her. He wants her. Now. Tomorrow. But the more he gets to know her, the more it becomes obvious that Andrea has a problem. She's teetering on the edge and every time he tries to catch her, she slips through his fingers.
Andrea's life is spiraling out of control, and it doesn't matter that Tanner wants to save her, because when everything falls apart and she's speeding toward rock bottom, only she can save herself.
Sometimes life makes you work for that happily ever after…
Add it on Goodreads
Dream of You(Wait for You #4.5) by Jennifer L. Armentrout
6/23/15
Blurb
Abby Erickson isn't looking for a one-night stand, a relationship, or anything that involves any one-on-one time, but when she witnesses a shocking crime, she's thrust into the hands of the sexiest man she's ever seen - Colton Anders. His job is to protect her, but with every look, every touch, and every simmering kiss, she's in danger of not only losing her life but her heart also.
Add it on Goodreads