A Curious Tale of the In-Between (Pram #1) by Lauren DeStefano
9/1/15
Add it on Goodreads
Blurb
Pram Bellamy is special—she can talk to ghosts. She doesn't have too many friends amongst the living, but that's all right. She has her books, she has her aunts, and she has her best friend, the ghostly Felix.
Then Pram meets Clarence, a boy from school who has also lost a parent and is looking for answers. Together they arrive at the door of the mysterious Lady Savant, who promises to help. But this spiritualist knows the true nature of Pram's power, and what she has planned is more terrifying than any ghost.
Lauren DeStefano is beloved by critics and readers alike, and her middle grade debut is lyrical, evocative and not to be missed.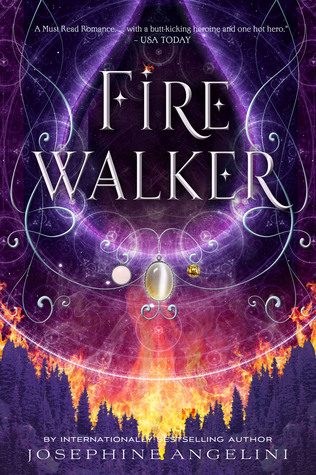 Firewalker (Worldwalker Trilogy #2) by Josephine Angelini
9/1/15
Add it on Goodreads
Blurb
Worlds divide, magic slays, and love lies in the second book of Josephine Angelini's The Worldwalker Trilogy.
"You think I'm a monster, but my choices, as ruthless as they seem, are justified."
Lily is back in her own universe, and she's ready to start a new life with Rowan by her side. True, she almost died in the Pyre that fueled their escape from New Salem, and must hide her magic for the safety of everyone she cares about, but compared to fighting the Woven, the monstrous creatures inhabiting the alternate Salem, life is looking pretty good.
Unfortunately, Lillian, ruthless ruler of the 13 Cities, is not willing to let Lily go that easily. If she can't persuade Lily to return to her world, she will force her to come back by doing away with the ones she loves.
Picking up right where Trial By Fire left off, Firewalker is another sexy, fast-paced, heartbreaking thrill ride from internationally bestselling author Josephine Angelini!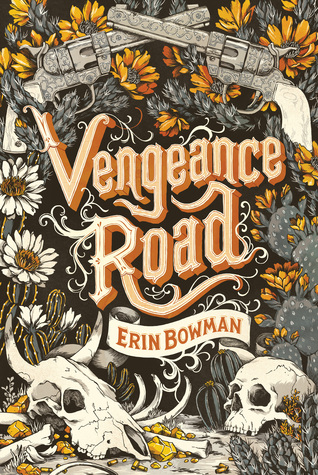 Vengeance Road by Erin Bowman
9/1/15
Add it on Goodreads
Blurb
When Kate Thompson's father is killed by the notorious Rose Riders for a mysterious journal that reveals the secret location of a gold mine, the eighteen-year-old disguises herself as a boy and takes to the gritty plains looking for answers and justice. What she finds are devious strangers, dust storms, and a pair of brothers who refuse to quit riding in her shadow. But as Kate gets closer to the secrets about her family, she gets closer to the truth about herself and must decide if there's room for love in a heart so full of hate.
In the spirit of True Grit, the cutthroat days of the Wild West come to life for a new generation.
Catacomb (Asylum #3) by Madeline Roux
9/1/15
Add it on Goodreads
Blurb
Sometimes the past is better off buried.
Senior year is finally over. After all they've been through, Dan, Abby, and Jordan are excited to take one last road trip together, and they're just not going to think about what will happen when the summer ends. But on their way to visit Jordan's uncle in New Orleans, the three friends notice that they are apparently being followed.. And Dan starts receiving phone messages from someone he didn't expect to hear from again—someone who died last Halloween.
As the strange occurrences escalate, Dan is forced to accept that everything that has happened to him in the past year may not be a coincidence, but fate—a fate that ties Dan to a group called the Bone Artists, who have a sinister connection with a notorious killer from the past. Now, Dan's only hope is that he will make it out of his senior trip alive.
In this finale to the New York Times bestselling Asylum series, found photographs help tell the story of three teens who exist on the line between past and present, genius and insanity.
Sweet Temptation (The Sweet Trilogy #4) by Wendy Higgins
9/8/15
Add it on Goodreads
Blurb
Bad boy Kaidan Rowe has never wanted for anything—money, popularity, musical talent…hot girls—but seducing them is part of his duty as a Nephilim, slave to the demon Dukes. As the son of the Duke of Lust, Kaidan has learned his father's ways, becoming a master of passion, a manipulator of chemistry. Disobeying his father would mean certain death. Thankfully for Kaidan, he's good at his job. And he enjoys it.
Until he meets Anna Whitt—sweet, smart, feisty, and inexplicably good—the one girl seemingly immune to his charms. The daughter of a guardian angel and a fallen one, she has a certain power over him, one that makes him wish for more than he could ever deserve.
Determined to save all the Neph from their dark lives as the influencers of sin, Anna joins forces with Kaidan to overcome the demons' oppressive ways. In the light of her affections, Kaidan must undergo his toughest test of all, a battle of the heart.
Sensual and swoon worthy, this companion volume to the acclaimed Sweet Evil series from New York Times bestselling author Wendy Higgins, told from the perspective of the irresistibly sexy and mysterious Kaidan Rowe, gives readers revealing insights into his struggle, his intense connection to Anna, and most of all, the true emotions that drive him.
Author Note:
Sweet Temptation will encompass the entire trilogy in a condensed version, beginning with Kai's life before he met Anna, and taking readers through the epilogue of Sweet Reckoning. Sweet Temptation is a companion novel, not meant to be a stand alone story. It will definitely be a richer experience for those who have read the original trilogy.
Ungodly (Goddess War #3) by Kendare Blake
9/22/15
Add it on Goodreads
Blurb
As ancient immortals are left reeling, a modern Athena and Hermes search the world for answers in the final Goddess War novel by the acclaimed author of Anna Dressed in Blood
For the Goddess of Wisdom, what Athena didn't know could fill a book. That's what Ares said.
So she was wrong about some things. So the assault on Olympus left them beaten and scattered and possibly dead. So they have to fight the Fates themselves, who, it turns out, are the source of the gods' illness. And sure, Athena is stuck in the underworld, holding the body of the only hero she has ever loved.
But Hermes is still topside, trying to power up Andie and Henry before he runs out of time and dies, or the Fates arrive to eat their faces.
And Cassandra is up there somewhere too. On a quest for death. With the god of death.
Just because things haven't gone exactly according to plan, it doesn't mean they've lost. They've only mostly lost. And there's a big difference.
Library of Souls (Miss Peregrine's Peculiar Children #3) by Ransom Riggs
9/22/15
Add it on Goodreads
Blurb
The epic conclusion to the best-selling series!
Time is running out for the Peculiar Children. With a dangerous madman on the loose and their beloved Miss Peregrine still in danger, Jacob Portman and Emma Bloom are forced to stage the most daring of rescue missions. They'll travel through a war-torn landscape, meet new allies, and face greater dangers than ever. . . . Will Jacob come into his own as the hero his fellow Peculiars know him to be? This action-packed adventure features more than 50 all-new Peculiar photographs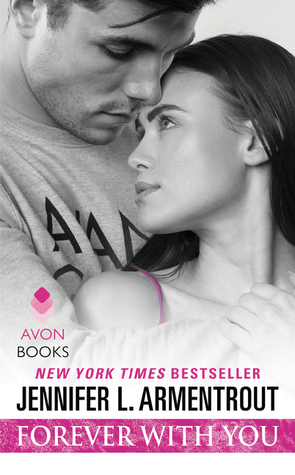 Forever With You (Wait For You #5) by Jennifer L. Armentrout
9/29/15
Add it on Goodreads
Blurb
In the irresistibly sexy series from #1 New York Times bestselling author Jennifer L. Armentrout, two free spirits find their lives changed by a one-night stand…
Some things you just believe in, even if you've never experienced them. For Stephanie, that list includes love. It's out there. Somewhere. Eventually. Meanwhile she's got her job at the mixed martial arts training center and hot flings with gorgeous, temporary guys like Nick. Then a secret brings them closer, opening Steph's eyes to a future she never knew she wanted—until tragedy rips it away.
Nick's self-assured surface shields a past no one needs to know about. His mind-blowing connection with Steph changes all that. As fast as he's knocking down the walls that have kept him commitment-free, she's building them up again, determined to keep the hurt—and Nick—out. But he can't walk away. Not when she's the only one who's ever made him wish for forever . . .
Six of Crows (Six of Crows #1) by Leigh Bardugo
9/29/15
Add it on Goodreads
Blurb
Ketterdam: a bustling hub of international trade where anything can be had for the right price—and no one knows that better than criminal prodigy Kaz Brekker. Kaz is offered a chance at a deadly heist that could make him rich beyond his wildest dreams. But he can't pull it off alone...
A convict with a thirst for revenge.
A sharpshooter who can't walk away from a wager.
A runaway with a privileged past.
A spy known as the Wraith.
A Heartrender using her magic to survive the slums.
A thief with a gift for unlikely escapes.
Six dangerous outcasts. One impossible heist. Kaz's crew is the only thing that might stand between the world and destruction—if they don't kill each other first.