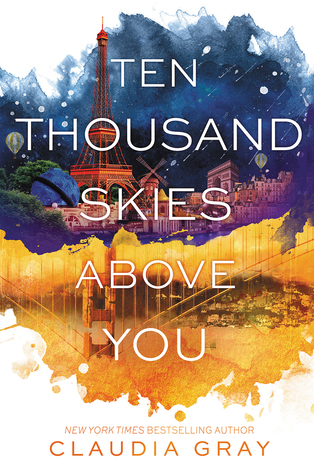 Ten Thousand Skies Above You (Firebird #2) by Claudia Gray
11/3/15
Add it on Goodreads
Blurb
Ever since she used the Firebird, her parents' invention, to cross into alternate dimensions, Marguerite has caught the attention of enemies who will do anything to force her into helping them dominate the multiverse—even hurting the people she loves. She resists until her boyfriend, Paul, is attacked and his consciousness scattered across multiple dimensions.
Marguerite has no choice but to search for each splinter of Paul's soul. The hunt sends her racing through a war-torn San Francisco, the criminal underworld of New York City, and a glittering Paris where another Marguerite hides a shocking secret. Each world brings Marguerite one step closer to rescuing Paul. But with each trial she faces, she begins to question the destiny she thought they shared.
The second book in the Firebird trilogy, Ten Thousand Skies Above You features Claudia Gray's lush, romantic language and smart, exciting action, and will have readers clamoring for the next book.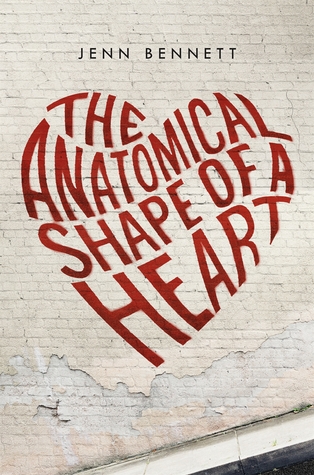 The Anatomical Shape of a Heart by Jenn Bennett
11/3/15
Add it on Goodreads
Blurb
Artist Beatrix Adams knows exactly how she's spending the summer before her senior year. Determined to follow in Leonardo da Vinci's footsteps, she's ready to tackle the one thing that will give her an advantage in a museum-sponsored scholarship contest: drawing actual cadavers. But when she tries to sneak her way into the hospital's Willed Body program and misses the last metro train home, she meets a boy who turns her summer plans upside down.
Jack is charming, wildly attractive . . . and possibly one of San Francisco's most notorious graffiti artists. On midnight buses and city rooftops, Beatrix begins to see who Jack really is—and tries to uncover what he's hiding that leaves him so wounded. But will these secrets come back to haunt him? Or will the skeletons in Beatrix's own family's closet tear them apart?
Neverseen (Keeper of the Lost Cities #4) by Shannon Messenger
11/3/15
Add it on Goodreads
Blurb
Sophie Foster is on the run—but at least she's not alone.
Her closest friends from the Lost Cities have gone with her to join the Black Swan. They still have doubts about the shadowy organization, but the only way to find answers is to start working with them. And as they settle into their new lives, they uncover secrets far bigger than anything they'd imagined.
But their enemies are far from done, and unleash a terrifying plague that threatens the safety of an entire species. Sophie and her friends fight with everything they have—with new allies joining them—but every choice has consequences. And trusting the wrong person could prove deadly.
In this game-changing fourth book in the Keeper of the Lost Cities series, Sophie must question everything to find a truth that will either save her world—or shatter it.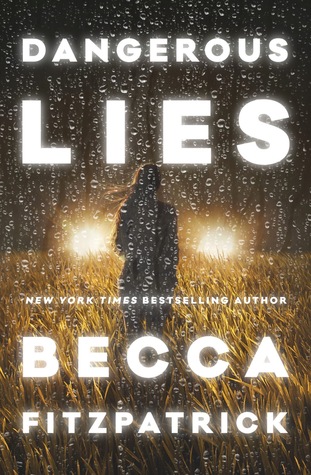 Dangerous Lies by Becca Fitzpatrick
11/10/15
Add it on Goodreads
Blurb
A teen is forced to make a fresh start after witnessing a violent crime—but love and danger find her anyway in this novel from Becca Fitzpatrick, the New York Times bestselling author of the Hush, Hush saga.
Stella Gordon is not her real name. Thunder Basin, Nebraska, is not her real home. This is not her real life.
After witnessing a lethal crime, Stella Gordon is sent to the middle of nowhere for her own safety before she testifies against the man she saw kill her mother's drug dealer.
But Stella was about to start her senior year with the boyfriend she loves. How can she be pulled away from the only life she knows and expected to start a new one in Nebraska? Stella chafes at her protection and is rude to everyone she meets. She's not planning on staying long, so why be friendly? Then she meets Chet Falconer and it becomes harder to keep her guard up, even as her guilt about having to lie to him grows.
As Stella starts to feel safer, the real threat to her life increases—because her enemies are actually closer than she thinks…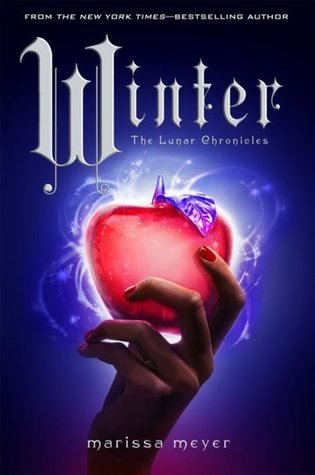 Winter (The Lunar Chronicles #4) by Marissa Meyer
11/24/15
Add it on Goodreads
Blurb
Princess Winter is admired by the Lunar people for her grace and kindness, and despite the scars that mar her face, her beauty is said to be even more breathtaking than that of her stepmother, Queen Levana.
Winter despises her stepmother, and knows Levana won't approve of her feelings for her childhood friend–the handsome palace guard, Jacin. But Winter isn't as weak as Levana believes her to be and she's been undermining her stepmother's wishes for years. Together with the cyborg mechanic, Cinder, and her allies, Winter might even have the power to launch a revolution and win a war that's been raging for far too long.
Can Cinder, Scarlet, Cress, and Winter defeat Levana and find their happily ever afters?